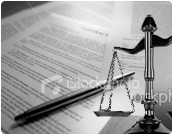 Bobby Anner-Hughes has been in practice for 20 years. She grew up in North Dakota and moved to Billings in 1977. She and her husband Ed raised their two children here, enjoying the enriching life that Montana provides. Prior to going to law school, Bobby taught high school classes. She sees many similarities between those professions, especially when it comes to personal relationships she has formed over the years.

When she went to law school, Bobby had her mind made up that she would concentrate her skills to work for individuals. She has never regretted that decision. Bobby takes great pride in resolving difficult matters and striving to get her clients just compensation for the wrongs they have suffered.

Serious personal injuries are among the most devastating, highly personal tragedies individuals and their families could ever have to face. People are forced to make important decisions about the future while suffering from the extreme emotional turmoil that often accompanies such a trauma.

At times like these, it is crucial to have a trusted, experienced advisor to guide you through the complicated legal system. As a respected Billings Montana Personal Injury Lawyer, I have worked tirelessly fighting for the legal rights of thousands of clients throughout Montana who have suffered serious physical, emotional and catastrophic injuries, and survivors of those who have died due to others' negligence as a result of vehicle accidents, on-the-job accidents and other wrongful acts. My firm focuses on:
Auto and Truck Accidents
Brain Injury
Insurance Disputes
Catastrophic Injuries
Nursing Home Neglect
Construction Site Accidents
Unsafe Products
Spinal Cord Injuries
Burn Injuries
Wrongful Death
Slip & Fall/ Premises Liability
Motorcycle Accidents
Train Accidents
Medical Malpractice
We consider clients to be partners of the firm. We answer client questions, address concerns, hire appropriate experts, and work together toward a timely resolution of matters. Whether it be through settlement or trial, we have the experience, common sense, knowledge, and work ethic to get satisfactory results. My entire legal career has focused on the area of law I am most passionate about: representing people who have been seriously injured due to the fault of someone else. My Firm works hard to hold corporations and insurance companies responsible for their actions. Our hallmark is a strong work ethic and dedication to meeting client's needs. The Firm specializes in personal injury, automobile accidents, nursing home accidents, wrongful death, truck accidents, insurance disputes, and nursing home negligence.

As a trusted Billings Montana Personal Injury Lawyer, I make your needs my top priority. I will manage all aspects of your personal injury case, including complex investigations, vital research, processing of medical bills, contacting insurance companies, and engaging in negotiations. From beginning to end, I will guide you through an often intimidating, tedious process of challenging corporations and insurance companies until a fair settlement is reached. I will navigate your claim through the court system and regularly communicate with you regarding your case.

If you or someone you know in Montana needs the assistance of an experienced Billings Personal Injury Lawyer, call Attorney Roberta Anner-Hughes today at 888-885-7682, or complete the contact form provided on this site to schedule your free consultation.